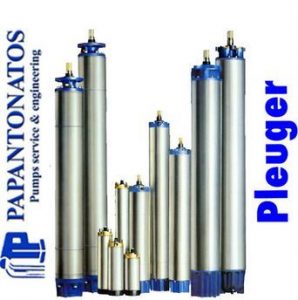 Pleuger submersible motors have been providing succesful and reliable service since 1929. The three-phase motors are water-filled AC-Squirrel cage induction motors. Lubrication and cooling is provided by a filling of potable water or with a mixture of environmentally safe anti-freeze. The corrosion resistant stainless steel stator contains the aging resistant, waterproof insulated windings of high dielectric strength.
The stator is fully rewindable. The electrical power supply is provided by a specially developed and waterproof submersible motor cable, led into the motor through easy-to-assemble cable glands. The dynamically balanced rotor rotates in oversized twin bearings on each end. A diaphragm in the motor base provides pressure / volume compensation of the motor during temperature changes. A high quality mechanical seal prevents the ingress of ambient liquid to the motor, fully protecting the motor against contamination. An adjustable, self-aligning thrust bearing allows high thrust loads without problems and guarantees long service life, even under the heaviest duty conditions.
Pleuger submersible motors are available for vertical or horizontal installation, and also for hot water applications.
In maintaining our reputation, Pleuger continues to update and develop the outstanding design of the motors.
– Pleuger offers motors up to 5.000 kW and high voltage up to 6.600 V.
– Motors can be offered in all materials from cast iron, bronze, up to super duplex stainless steel.
– Pleuger motors are designed to operate with variable frequency drive (VFD).
New series PMM Permament Magnet Motor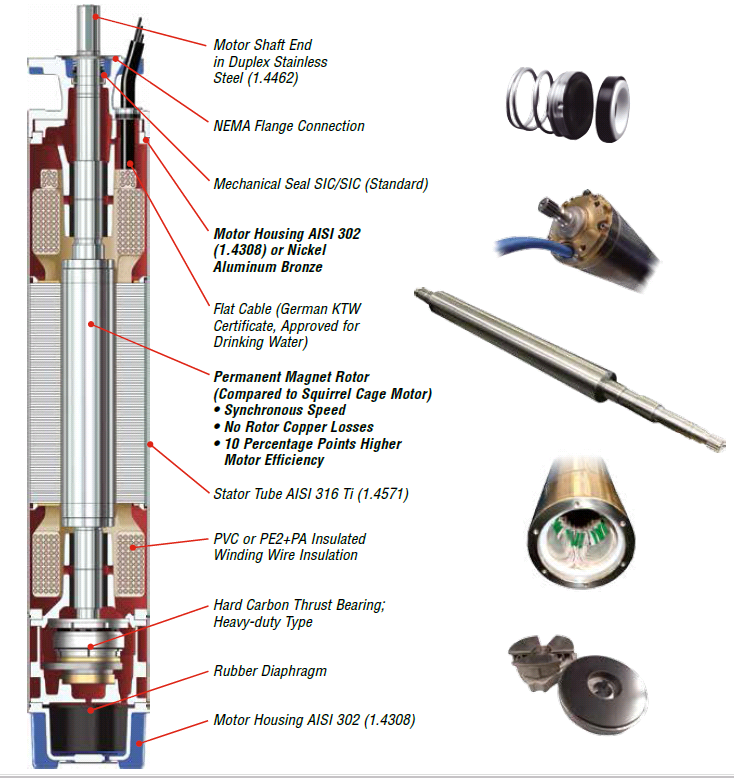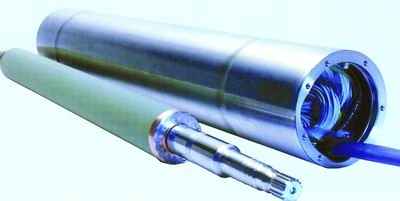 The standard PEUGER motors are equipped with a stator made of chromium steel; wetted bolting are of stainless steel and castings according to your requirements (Titanum, Super Duplex Stainless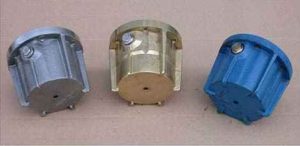 steel, Duplex stainless steel, Nickel aluminum Bronze, Zinc free Bronze and Cast Iron)