The problem:
The vast majority of the pump stations in Greece are located at sea level but are inefficient due to long discharge pipes or because the discharge end of the pipe is located at a high elevation. Most of them are located in tourist areas with generally low flow needs.
This combination, of low flow and high head, is posing a particular problem to most pump manufactures. Until now there was no ideal pump type for this kind of demanding pumping situation. Some manufactures are offering high speed pumps (2 pole) equipped with channel impellers but with small ball passage (30-40mm) and a duty point that is located left of the curve. The channel impeller is fitted with wear rings or wear plates, (open channel impeller), so they can reduce the gap between the impeller and the volute. Eventually when the gap widens significantly the pump performance drops dramatically and the duty point is starting to move to the left of the curve.
The solution:
The PXFLOW pump series is fitted with a high head Vortex impeller.
The advantage of Vortex impellers vs. channel impellers are
The vortex impeller pump does not have any wear ring to wear down, and therefore maintain the efficiency much longer with power savings and maintenance savings as a result.
The vortex impeller runs very smooth
Larger ball passage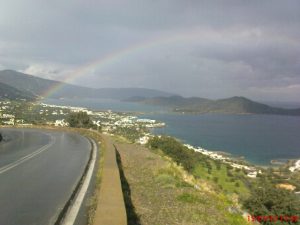 In one of the most beautiful areas in Greece at Elounda
bay area (Ag. Nikolaos) in the island of Crete we have installed and have been operating a high head pump(PX3-80 vortex 2 +32kw type) with an operation point of
30m3/h at 81 m.Recently a second pump was installed in the pumping station, were retrofitted with our
original discharge connection brackets (DCB).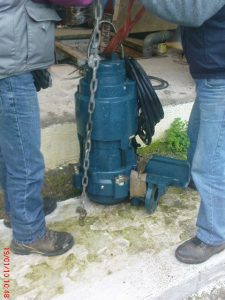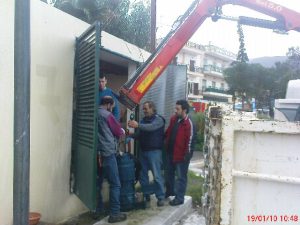 About PXFLOW–PAPANTONATOS
Since 1963 PAPANTONATOS SA  specialist to manufacturing of submersible pumps. The series of waste water pumps PXFLOW  manufacture program are up to 95kW,disharge connection flange up to DN300 and manometric head up to 100m